Active Shooter Defense School introduces a new training course for those interested in learning about all firearms include pistols, shotguns, and carbine rifles.  Familiarity with all types of firearms is a must for any beginner so that they become more comfortable and proficient with firearms.
Firearm Course Curriculum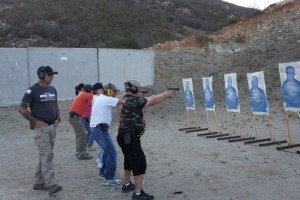 First and foremost, this introduction class will cover safety for owning and handling all three types of firearms.  It will also cover basic manipulation of these firearms, loading and unloading, and basic familiarization and use of pistol, shotguns, and rifles.
After this course, participants will be comfortable using and manipulating these firearms and will be ready to participate in one of our more experienced firearms training courses.
If you have any questions, please feel free to contact us or call (619) 490-3168